About Business, Estate Planning & Tax Attorney Jonathan C. Watts
Jonathan C. Watts is founder and owner of Jonathan C. Watts, Attorney at Law in San Francisco's East Bay with offices in San Ramon and Concord, California.
Attorney Watts helps clients with forming business entities such as corporations, limited liability companies (LLC's), partnerships, negotiating contracts and agreements of various kinds, and with all manner of business transactions, tax issues, tax planning and estate planning.
Jonathan is a respected business lawyer, estate planning lawyer and tax attorney. Jonathan is one of a handful of State Bar Certified Specialist's in Taxation Law in the entire state of California. He has an advanced LL.M. degree in Tax law and has years of experience representing corporations, partnerships, individuals and trusts in connection with tax-sensitive transactions from around the San Francisco Bay Area including Concord, Walnut Creek, Danville, San Ramon, Pleasanton, Livermore and beyond.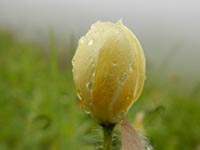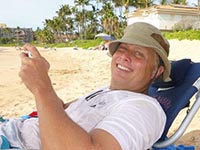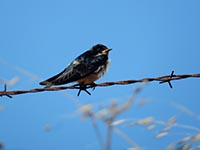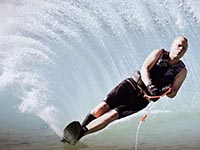 Personal Life – Jonathan has lived and practiced law in the East Bay since 2004. He enjoys water skiing and many of the images on this website were taken by him. He is privileged to work with his wife Deanne, who manages his law practice. Jonathan and Deanne are blessed with two wonderful girls, Zoe and Diana.
Education & Affiliations – Jonathan graduated from U.C. Davis School of Law in 2000 – and is a member of the Order of the Coif. He obtained a Master of Laws in Taxation from the University of Alabama in 2011 and has been Certified by The State Bar of California Board of Legal Specialization in Taxation Law. This honor is enjoyed by only 309 California attorneys, out of around 168,745 practicing attorneys in the state of California. Jonathan has been selected to the 2010, 2013 and 2014 California Rising Stars list – by Super Lawyers. Jonathan served on the Board of Directors of the San Ramon Valley Education Foundation from 20140017 and is currently a member of the San Ramon Valley Rotary Club.
---
What Do Existing Clients Think?
Most important to prospective new clients is what Jonathan's existing clients are saying. Their opinion, more than anything else, is what truly reflects the type of person and the type of lawyer Jonathan Watts is. Following, you'll find some comments from clients, just like you, and their experience with Jonathan. We think you'll find their opinions revealing and reassuring.
M.M., Client and Web Designer and Developer: "Jonathan's professionalism and eloquence are reflected in his work. With proficiency and skillfulness, he tailored all documents to our specific needs. He secured our peace of mind so that we could confidently pursue our business endeavors and he made the whole process feel easy and uncomplicated. Without any hesitancy, we will certainly acquire his services for any future work."
"Jonathan is an excellent, results driven attorney.  I have worked with him on several matters and found him to be expertly knowledgeable, detailed and responsive. I have also referred many clients to him and received very positive feedback from all who used his services."
—K.K., Colleague and Attorney
K.E., Client and Realtor: "Jonathan provided carefully researched legal advice and shows a pragmatic approach to problem solving. He is also a pleasure to work with."
"Jonathan has worked with us in a variety of ways and has helped guide us in the process of bringing a new product to market.  He is, above all, trustworthy and easy to work with.  He does what he says and says what he does.  His work product gives us the confidence and security that we are heading in the right direction. I have since recommended Jonathan to others who are equally happy with him.  I will continue to enthusiastically recommend Jonathan to anyone who has a need for an attorney."
—C.K., Client and Web Designer and Developer
K.L.. Client and Real Estate Broker: "Jonathan provided carefully researched legal advice and shows a pragmatic approach to problem solving. He is also a pleasure to work with."
Give Jonathan a call – and give him the opportunity to help you with your legal matter. He'll be glad to assist you and learn about you and your business.
---
Contact Jonathan C. Watts