Jonathan C. Watts, Attorney at Law, is well regarded by the clients he serves. Google, Yelp, Twitter, Facebook, Alignable and LinkedIn have these reviews.
We retained the services of Jonathan Watts following some issues with my father's estate — to say it was complicated is an understatement. Jonathan was able to sort through the maze of tax issues, title issues, etc., and help us get to a point to be able to close out my father's estate. He and Deanne kept us up to date and went above and beyond to be sure that, going forward, we would not have any further issues. It was a pleasure to work with Jonathan and Deanne and I would not hesitate to refer anyone to them in the future.
We were so impressed with his work, that we also used Jonathan and Deanne to do our own personal trust. We are confident that all matters are take care of moving forward. That is peace of mind. Google Review, N.C. 8.29.2018.
Taxation, Estate Planning and an overall great business attorney. He is my attorney for Life. Alignable Review, K.P., 8.8.2018.
Jonathan Watts is a top notch attorney who will make himself available for all of your needs. We could not be happier.I have used Jonathan for over five years.Now that my fist complete deal has come to close, I can see why he insisted on having all the details covered. If I hadn't used someone with the attention to detail he has I may has lost my deal. His contract was bulletproof and kept me protected all the way to the bank. Yes he charges me for his service and his fees  are reasonable considering his profession. In the end he saved me 100x what I paid. Great work and I will return. Thank you! Yelp Review, T.L., 5.16.2017.
Jonathan is one of the best business lawyers I know. Alignable Review, S.E., 5.17.2017
I had an incredible experience with Jonathan.  I needed some legal advice on a couple of different fronts, and received excellent help with everything I needed.  He went above and beyond on every thing I asked.  When I had occasion to need tax advice on a personal matter as well, I went back to him because of the very positive experience.  I would highly recommend him not only as a great lawyer, but he also has a Masters degree in Taxation, which was extremely helpful when dealing with many of the issues I dealt with, both personal and professional.  I have worked with many lawyers on many different fronts, and I would have to say Jonathan is easily in the top 2 or 3.  He is very military friendly as well, which is huge in my book.  My perspective is while he is not cheap, he was worth every penny I paid him. Yelp Review, T. C., 12.15.2016.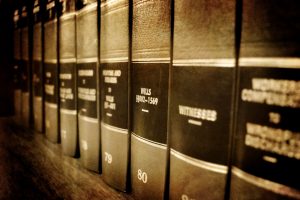 Jonathan Watts is one of the best in the business. He was able to quickly and efficiently set up our nationwide startup, complete all our non-disclosures and associated forms, and divide our shares between all the partners and shareholders.
Our companies have gone to him time and time again for tax information (which he has a doctorate in), as well as use him to protect our corporate startups.
I would highly recommend him. Yelp Review, M.L., 1.10.2017.
Jonathan Watts is not only very knowledgeable but also truly cares about his clients. I have been working with him for several years and I can not say enough good things about him. I have dealt with many other attorneys in the past but none have been as thorough and compassionate about their profession. Jonathan always goes above and beyond what is expected of him and delivers in a timely fashion. I recommend him to many people and they all come back with a very positive experience. Facebook Review, N.A., 12.15.2016.

Jonathan is an excellent, cost effective resource for start up – corporate needs in Bay Area – recommend him highly!" Twitter Post, N.G., 5.7.2015.